Editor's note: We know they're out there – kids doing cool stuff. Do you know of a kid or teen who: has an interesting hobby or talent, is an entrepreneur or an inventor, a child who shows exceptional kindness or empathy or a kid who has special bond with an animal/pet or a kid who volunteers or … The Chronicle would like to tell the stories of our youngest in the community who are making a difference, whether large or small.
Email your Kids Doing Cool Stuff story ideas to Executive Editor Jeff Bryan at jeff.bryan@chronicle online.com or Managing Editor Brian LaPeter at [email protected].
•••
In 2020, when he was 4, "Dirtbike Dean" Scalzi won his first-ever first place trophy racing his dirt bike.
The trophy lights up and turns colors at the press of a button.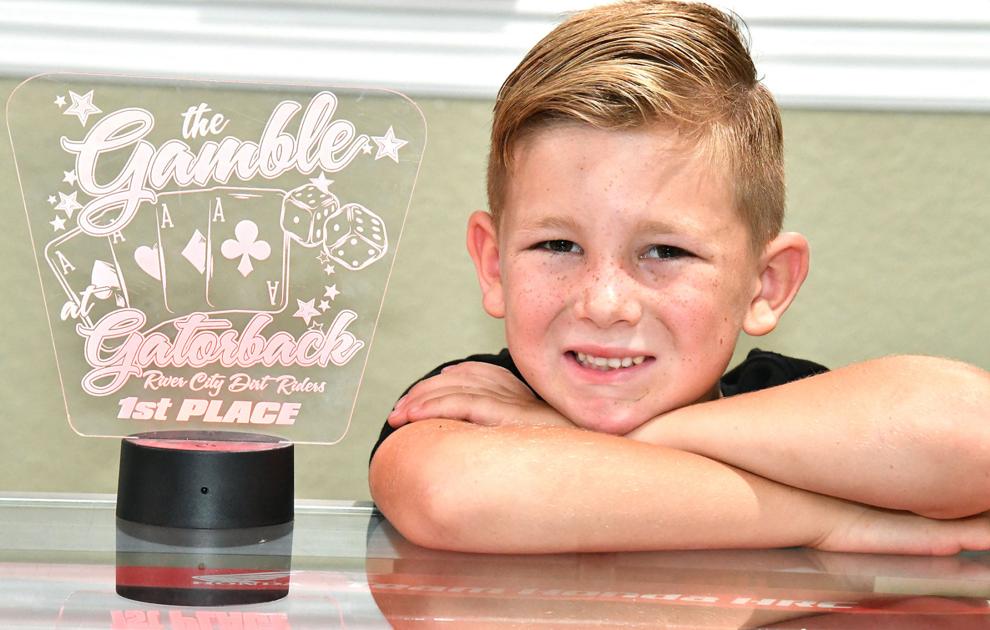 Orange is his favorite color, he said as he demonstrated.
He was 2 when he rode a dirt bike for the first time – without training wheels.
Now that he's 6, he puts on his gear and as one of his parents stays close by, he rides his dirt bike up and down and around and over the track in his backyard.
He's No. 113 – his birthday, Jan. 13.
"The most fun is going fast and jumping jumps," he said. "When you jump, you go full-throttle and the back wheel does all the work, but you control the bike. Then you ride it to a jump and you jump it.
"When you're in the air, remember: no gas," he said. "Don't give it any gas."
Dirtbike Dean rides with the Florida Trail Riders, rides "hare scramble" races. For his Peewee B class, that means a set 25-minute trail race through rugged, natural terrain.
He said when he won his first-place trophy, he knew he was going to win.
"I was lapping every kid, and I was ahead of them," he said. "When I won, my dad said, 'We're moving you up to (Peewee) B.'"
Prior to that he was in Peewee C class, which is faster than the Peewee Beginner class. After C comes B and then Peewee A.
As Dirtbike Dean's dad, Mark Scalzi, explained, if he stayed in C class he could win a bunch of trophies, but for them, that's not the point.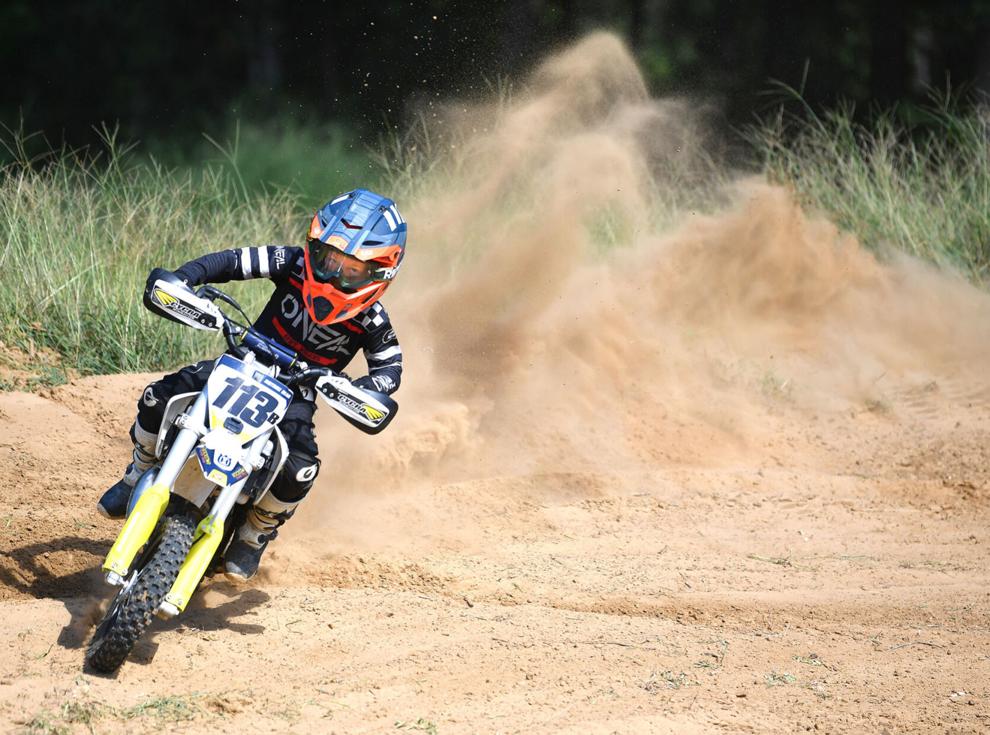 The point, he said, is having fun, challenging yourself, being kind and helping others.
If another rider breaks down, it's just as important to stop and help if you can as it is to come in first, Scalzi said.
"If he wins all the time, and I think he could, that takes away from the other kids who are just getting into the sport," he said.
For Dirtbike Dean, winning is about having fun, loving the ride and teaching others.
"I pinky promised my best friend Avery that I would teach him how to ride a dirt bike," he said.
"He tells everybody he'll teach them," Mark Scalzi said.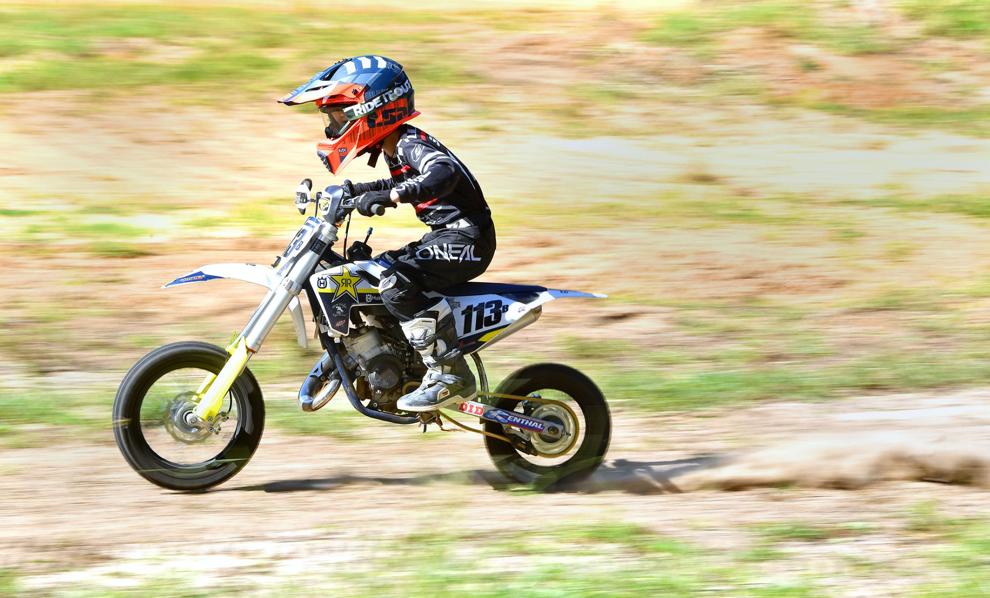 When Dirtbike Dean grows up, he wants to be a professional dirt bike rider. Or he might fix dirt bikes with his dad.
Or maybe he'll be a dirt bike teacher.
For sure he wants 10 kids.
"And I'll teach them all how to ride a dirt bike, of course," he said.
He also wants to be a YouTuber, which he is now, with his own YouTube channel, "Dirtbike Dean," with 729 subscribers.
He posts videos of himself racing, or doing maintenance on his bike.
Sometimes he'll have a word of advice or encouragement.
"Whoever doesn't know how to ride dirt bikes, just follow me and I'll show you," he said in one video.
In another video, Dirtbike Dean's parents surprised him with a KTM 65 dirt bike, a reward for a good report card, for helping his mom around the house and helping his dad clean up the workshop.
Another video shows him riding through mud and falling on his bike, and later he and his brother running after some goats.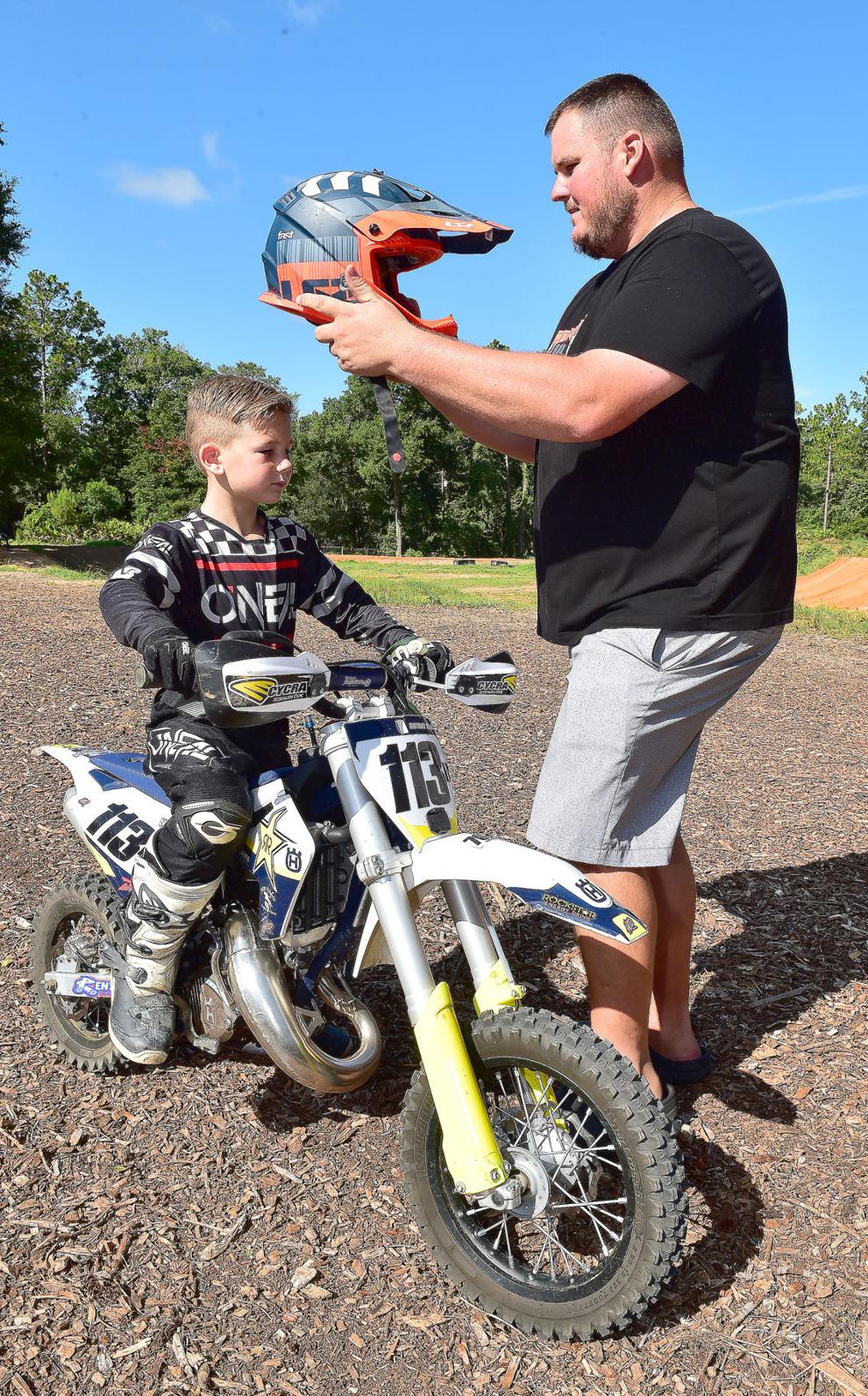 At the end of every video he signs off with his signature tagline: "Pinners are winners."
A "pinner" is dirt bike slang for a rider. "Pinning it" is going fast, giving it your all.
This past May, Dirtbike Dean participated in his final race of the 2022 season and came in fourth place.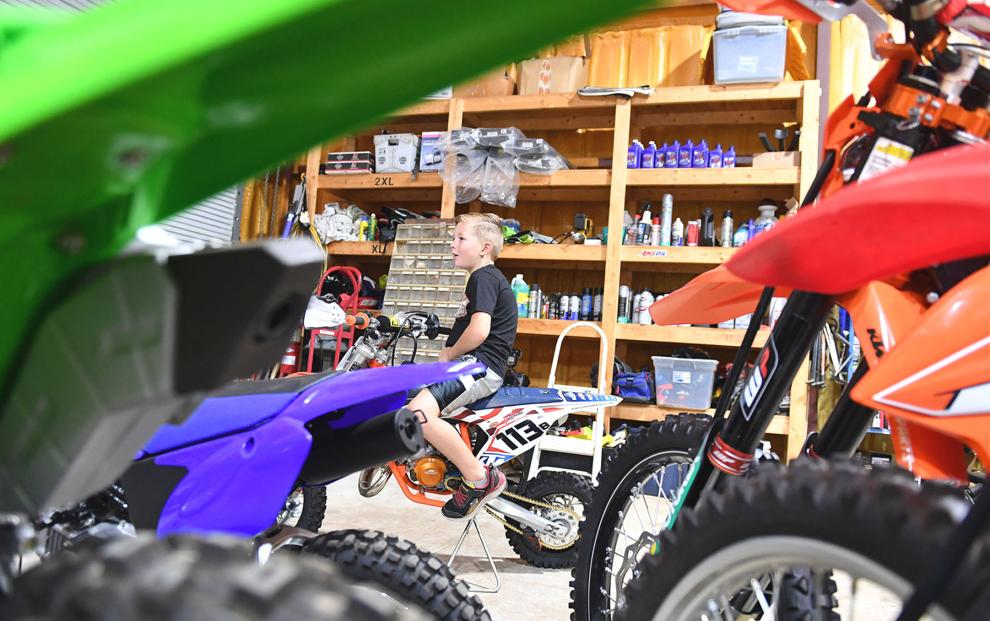 In his end-of-season video, he thanked his sponsors and his YouTube audience.
"This was a hard-fought battle," he said. "I crashed once and almost fell over … but I worked hard and I had fun … and fourth place is awesome."
To view Dirtbike Dean in action on YouTube, visit https://tinyurl.com/ mtrrpch9.