Royal Enfield has showcased four different custom builds based on its Classic 350 as a part of the Royal Enfield Custom World programme. The programme was aimed at providing custom-builders an opportunity to showcase their concepts and inspirations in the field of motorcycle personalisation and customisation. Over the last few years, Royal Enfield has collaborated with a range of leading custom-builders across the world and has exhibited some unique custom builds on its motorcycles.
Royal Enfield has unveiled the four distinctly unique custom builds across four locations – Delhi, Mumbai, Pune and Bangalore. Built by some of the most renowned and leading custom-builders in the country including Rajputana Custom Motorcycles, Old Delhi Motorcycles Co., Neev Motorcycles and MS Customs.
1. 'Gaur' by Rajputana Custom Motorcycles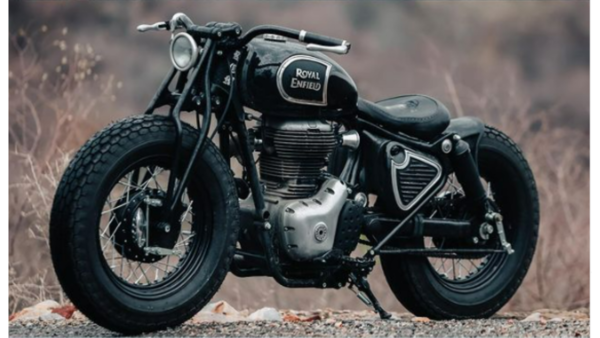 'Gaur' by Jaipur-based Rajputana Custom Motorcycles reflects the history of the "Timeless Classic" motorcycles by Royal Enfield. Each custom part on this machine is hand-built and takes inspiration from Royal Enfield motorcycles of different eras. From the old school girder suspension to front & rear drum brakes, leather seat to velocity stack and footrests to the all new fuel tank, rear suspension, tool boxes & chassis, the motorcycle has been detailed and blended in a unique way.
2. 'Divine' by Neev Motorcycles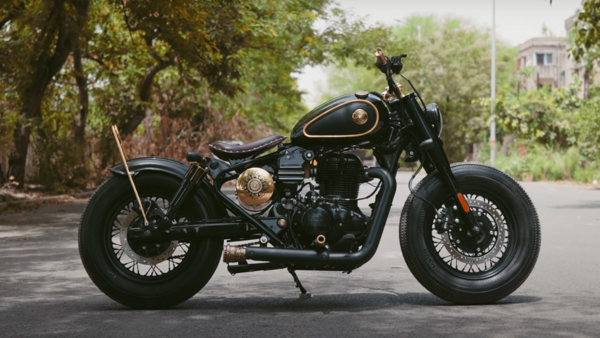 'Divine' has been crafted as a beautiful bobber by Neev Motorcycles, New Delhi. The motorcycle adorns a matte black colour-scheme which is further accentuated by the gold pin-striping and gold leaf work on the tank. It sports a lowered stance with a custom swing arm, custom tank and mud guards, an intricately detailed hand-stitched leather seat, machined and engraved brass embellishments that roll on the thick 5"x16" balloon tires.
3. 'Dilli' by Old Delhi Motorcycles Co.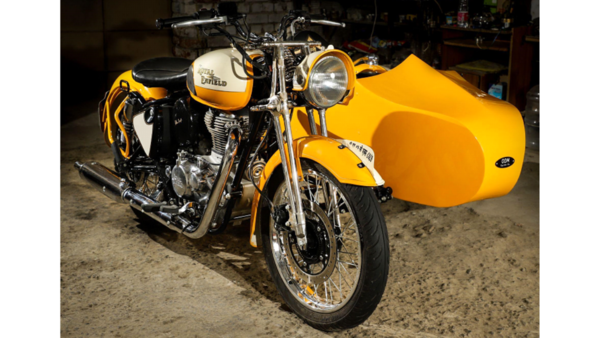 'Dilli' is an ode to the ever-evolving spirit of Delhi – a celebration of the old and sometimes eccentric vibe that the city exudes without losing its ability to embrace all. The motorcycle is about the tough love of the Ustads and the grudging reverence of the Shagirds. It is a reflection of narrow bylanes of struggle that melt seamlessly into wide tree lined avenues of success and about the strength of the human hand and its ability to bend, cast and fashion all that the mind envisages. ODM Co. says that the build is a humble expression of gratitude towards all those who have inspired the company, and the man behind it – Bobbee Singh.
4. Urban Roadster by MS Customs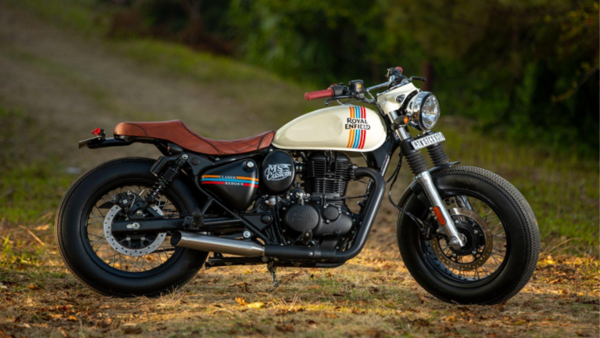 This custom build by MS Customs based out of Aizawl does not have a specific name, but reflects the theme of 'Urban Roadster'. The beautiful yet functional customized new Classic 350 comes with a '60s inspired headlight dome, custom tank and swing arm, wheels and tyres. To give the motorcycle a more personalized look, the twin seats have been handcrafted.
Royal Enfield Custom World serves as a platform to inspire and foster creativity amongst motorcyclists. With the idea of highlighting motorcycles as a canvas for personal expression and creativity, this platform has brought together notable motorcycle artists and craftsmen from across the world to express their individuality and uniqueness in the language of design. Thanks to their uncomplicated design, Royal Enfield motorcycles serve as the perfect base for extensive customisations.